Wiring an Intruder Alarm Bell
The best protection for an alarm bell is to protect the cable. The cable should be concealed where it can not be reached. The cable can be run in a conduit, under flooring, and buried in plaster. It should always be bought directly behind the bell box via cable holes. The cable should not be run along part of the wall exterior.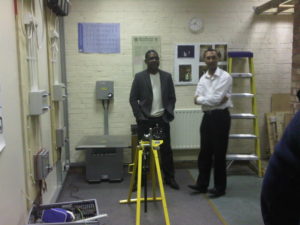 Bell duration
A bell duration may be restricted to a maximum of 20 minutes in a busy area and can be extended to 45 minutes in a remote area. The idea is, the 20 minutes activation is enough for the intruder to run away from the place or get a free ride with police to the police station. If it is a remote area, maybe the bell should sound longer to grab attention.
Police response
On receiving an alarm signal, alarm receiving centre contacts the police and other relevant parties. However, when an alarm system is connected to a monitoring station for police response, it needs to verify the signal before passing it for police response. In order to minimise the false alarms, police will only respond to intruder alarm systems, installed by an approved installer. In this case, DIY alarms can not to monitored for police response.
There are two types of signalling.
Type A – Intruder Alarm Signalling
This is 24 hours remote signalling to a central station. The system is installed by an authorised alarm installer and it has a URN.
Type B – Intruder Alarm Signalling
This type of alarm system is installed by a non-compliant alarm installation company or monitored by a non-compliant alarm receiving centre. This type of system has no URN and police requires a third party confirmation.
Do you want to know more about the intruder alarm installation? Please join our 3-day hands-on course and become a competent intruder alarm engineer. Our courses are accredited by NCFE UK.