Using a CAT5 cable for CCTV Installation
Are you planning to use CAT5 cable to wire your CCTV cameras? Or have you been advised by an engineer to use CAT5 cable instead of coaxial cable? Before you make your mind up, there are few things to consider before using a CAT5 cable for a CCTV application.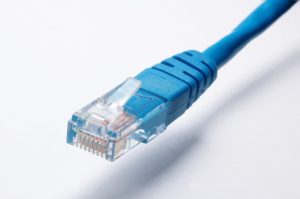 Twisted cables and CCTV applications
As the name suggests, twisted cables comprise of two cables twisted together. The category cables come with four twisted pairs. Each pair is twisted together, however, the number of twists per metre varies. The more twists you have, the more it is suitable for video transmission.
Advantages of using a CAT5 cable for CCTV applications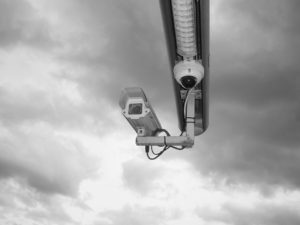 Long distance: There are some definite advantages. To begin with, CAT5 gives long distance video transmission capability. By using a CAT5 cable you can run CCTV colour video footage over 1000 metres. This is a fantastic feature of a category 5 cable.
EMI (Electromagnetic interference): As CAT 5 cables use twisted pairs, it helps to keep your signal away from EMI (Electromagnetic interference). This is another greater advantage of using a CAT5 cable in CCTV application.
PTZ camera: When you wire a PTZ camera, you can use one cable to power, transmit video and transmit data. If a coaxial cable is used, you will still be required to run an extra cable for data transmission.
Disadvantages of using a CAT5 cable for CCTV application
 Shielded and unshielded CAT5 cable:  There are different types of category cable, even within CAT5 there are different types. The shielded cable is the best type of cable to use in CCTV application. The engineer's familiarity with CAT cables is a major factor in deciding what type of CAT5 cable to use.
Transmitters and receivers: When video signals are transmitted via CAT5 cable, it results in a balanced video transfer. In order to connect your cable from the camera to recorder, you will need to use transmitters and receivers. These transmitters and receivers known as active balun are another cost to add to your budget.
Outdoor rated cable: Most CAT5 cables are not well protected as coaxial cables, hence you may also need to protect the cable with trunking or conduit.
CCTV Baluns: When connecting a CAT5 cable with baluns, you may also consider using ferrules with a CAT5 copper core.
Higher definition analogue cameras: In recent years, the CCTV industry has seen a major shift from IP to analogue. This is due to the introduction of analogue high definition cameras. High definition analogue cameras like AHD, TVI and CVI can provide up to full 1080p resolution using an ordinary coaxial cable.
It is also possible to run cable for a longer distance – an ordinary RG59 or coaxial cable can take an analogue high definition colour signal up to 500 metres. In other words, you will not require transmitters, receivers, ferrules, baluns etc.
To conclude, I would say it is always better to analyse all your project requirements before deciding what type of cable to use.
If you like our articles and want to learn more, why not subscribe to our newsletter? You can also download a FREE copy of CCTV Installation Tips.