Thank You for Your Request
You will shortly receive an email. To confirm your request for our e-book titled 'CCTV Surveillance Camera Systems – Learn the Basics of CCTV Camera Systems', you will have to click on the link. Then we will send you the link to the e-book.
By confirming your request you will also be added to our email list. This way, you will receive an expert article via email on a weekly basis; also, you will be informed about special events arranged and held by Cube Group Ltd.
Please do not forget to subscribe to our Youtube channel for some awesome video tutorials.
We appreciate your interest towards our materials.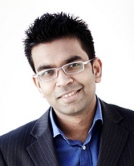 Ferdinand Reginold
Cube Group Ltd.