Alarm Installation Course
Accredited by NCFE 
Are you looking into a career in Intruder Alarm Installation? Perhaps you're looking for a certification that will validate your knowledge and experience in the field of Intruder Alarm Installation.
Our course offers one of the leading certifications for those who are interested in Intruder Alarm Installation.
3 days practical course in hard wiring of Intruder Alarm system (BS50131) Accredited by NCFE.
Award Title: Level 3 Cube Award in Intruder Alarm Installation Accredited by NCFE.
Our course will provide all the necessary knowledge required to earn the level-3 certification. This training course will provide you with a solid foundation on which to build your intruder alarm installation career and will teach you how to work effectively and efficiently on leading UK's intruder alarm systems.
£588.00 (All inclusive) – Next start date please call course advisor on 0333 006 4005!
Learn to install a burglar/intruder alarm in a simple way. One course to do, whether you are an electrician or an absolute beginner, it does not matter. Our alarm installation course will start from scratch and make you a confident alarm installer. Our alarm installation course has produced more than 100 alarm installers in a very short period, why not join us and become a qualified alarm installer.

Become an alarm installer, join our popular Intruder alarm installation course!
What do our students say about this course?
First of all, I wanna thanks to Ferdinand for the professionalism he explained how everything works in an intruder alarm system from the very basic to the most complex system.
Constantin Ungurean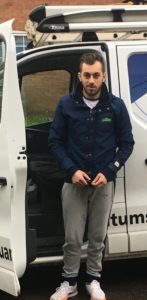 Multi-service engineer – Quantum Security London
You can read more testimonials about us. Click here
Why choose us?
Well-recognised certification
100% Student satisfaction
85% practical course
Don't restrict yourself to one brand – Training on multiple branded leading alarm panels
Free career advice on finding a new job or starting a new business in alarm installation
Course meets all current Industry demands – We practice what we teach, we keep our course 100% updated with current market trends
learn not only one but three types of alarm panels – Texecom, Galaxy-Honeywell, and Pyronix enforcer!
Why not subscribe to our newsletters and receive a FREE e-book and course details?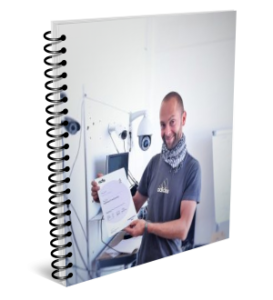 How big is this market?
Newspapers, magazines, the evening news – all these mediums shout out loud that London suffers from crimes, especially crimes against properties. This has created a huge demand for Burglar Alarm installation.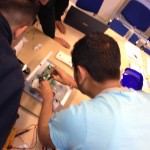 Although criminals become more and more sophisticated, most of the intruders are petty thieves: they sneak into homes and perimeters and steal whatever they find at hand.
But, how do these petty thieves manage to do that? Well, the answer is easy:
Owners are not prepared for this situation
They simply do not apply any alarm systems that may deter intruders. The only hope to avoid such a frustrating incident. And bitter too. Surveys show that most families can no longer regain their peace of mind after being burglarized. They suffer from a nagging feeling that their privacy has been stolen. A lot of families simply move out never looking back but the fear remains: what if it happens again?
You can deliver peace of mind
If you are an experienced electrician, now you can help by offering a special service: installing burglar and intruder alarms.
Most business owners and even families need to have an intelligent intruder alarm system installed. As an alarm technician, you can offer them your expertise in an upgraded package of services or in a stand-alone service.
Whichever way you choose, you create a win-win situation: you have brought more peace to your customer and have created a new source of income for yourself.
How can you learn Burglar Alarm Installation? Is there any course for Alarm Installation?
Cube presents:
Level 3 Award in Intruder Alarm Installation Accredited by NCFE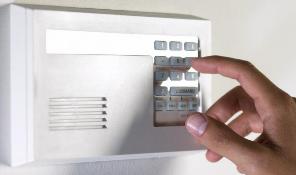 This alarm installation course is designed to equip you with the insights of Burglar Alarm Installation.
We provide a fully up-to-date guide to the specification, systems design, integration, installation and maintenance of intruder alarm systems.
Who is this course for?
This alarm installation course is most suitable for those who have strong desire to pursue a career in alarm installation. Having basic knowledge in using common power tools for handling DIY projects would be an advantage. But this course is open for anyone, please click on course details to know more about this course. Course details
The alarm installation course is designed to give you the ability and skills to design and install a domestic and commercial burglar alarm system.
It also arms you with the knowledge of the current regulations (BS50131-1), testing and commissioning of the installation.
What will I get at the end of course?
You will be awarded a Cube level 3 award in Intruder Alarm Installation accredited by NCFE, this certificate will briefly highlight all areas which you have covered on the course.
Our course has been accredited by NCFE, an awarding organisation recognised by the qualification regulators for England and Wales. NCFE's regulators are the Office of Qualifications and Examinations Regulation (Ofqual) in England, Qualification Wales and CCEA regulations. This course isn't regulated by Ofqual but has been accredited by NCFE as a Customised Award.
For more information, please click here
Prerequisites
The course is designed for anyone who has a desire to pursue a career in the Intruder Alarm Installation industry. However, you are recommended to have basic skills in numeracy, experience in using power tools and a basic understanding of workplace health and safety (Ideally level 2 health and safety at workplace).
What does the course cover?
Cube presents:
Intruder Alarm Installation Course
Cube Award in Intruder Alarm Installation – level 3
Accredited by NCFE
FIVE compulsory units must be completed by all students
Introduction to Intruder Alarm
Basic components used in an Intruder Alarm system

Wiring a double pole circuit

Wiring an EOL circuit

Wiring different types of detectors

Using alarm different types of intruder alarm panels
System circuitry and intruder alarm
Electrical and electronic in intruder alarm

Ohms law and alarm circuitry

Practical wiring of multiple detectors using EOL and double pole techniques

Wiring double pole and end of line circuits using different resistor values

Wiring an output circuit, SAB (Self-activating bell), keypad and other output circuits
Intruder alarm system designing
Conducting a risk assessment for small commercial and domestic.

Grading in intruder alarm system and wiring differences

Preparing floor plan of an intruder alarm system for small and medium-size businesses and domestic market

Allocating the correct zone types for each zones.

Calculating battery size in accordance with British Standard
Practical wiring of an Intruder alarm system
Wiring an intruder alarm panel with detectors using multiple techniques

Zoning an intruder alarm system (Galaxy G2 and Texecom Elite 48)

Connecting the panel with telephone lines for remote signaling

Demonstrating the role of an Alarm receiving centre (ARC)
Inspection testing and commissioning of an intruder alarm system
Testing all cables for correct resistance level

Checking detector voltage for any voltage drops.

Calculating total current load to estimate the backup battery size.

Testing outputs

Performing walk tests, output tests, and user training

Installers responsibilities and maintenance

Completing all required paper works
Successful completion of the course leads to a Cube award in Intruder Alarm Installation – level 3 accredited by NCFE
Assessment criteria's
The overall pass mark is 60% for assessment and written exam.
As this is a level 3 qualification, you are required to sit for a short answer written exam and a practical test. You must score more than 60% to pass the course.
If you fail at your first attempt, you may be given up to two more opportunities to pass it through a reassessment of failed units at the next assessment period. These opportunities to retrieve an initial failure take place at certain times designated by the centre.
And if you fail in both attempts, you must re-take the entire course and pay the full fee.
Can I appeal against the decision of the assessment board?
Yes, you can submit an appeal if you think:
There has been an error or irregularity in the assessment process
That the decision is not in accordance with the approved assessment regulations
Click here for appeal procedures (Please note this page is password protected. Please use password 2121.
Please check our gallery page to see our students and how we conduct our training programs.
For more details about this course please click here
Costs, Length, Dates, Number of Candidates
Course Fee: £588.00 (All inclusive)
Course Length: 3 Days
Next Course Due:
This schedule is subject to change. Changes, if necessary, will be posted on this website. Please check with our booking team before making any arrangements.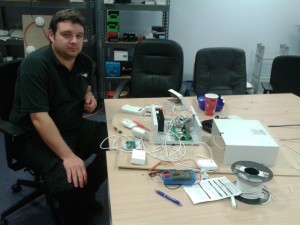 10am – 3pm
Number of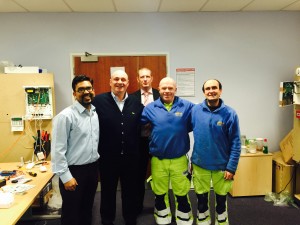 Participants: 5 Candidates
Eager to start ASAP? Or have further questions? We are more than happy to hear from you.
Alarm installation course application form
Student's Testimonials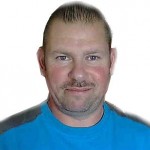 Chris Hooper – I have learned so much in just three days! I now run a security company in Bristol. I thank Ferdinand and his team for delivering an informative and enjoyable course.
Alarm Installer – Bristol
Call us on 0333 006 4005/ 077 2441 9413
or if you want a call-back, fill in the form below: