How to install the new CCTV card on your PC?

Using your PC to view CCTV is a practical option; however, viewing is just one thing. The video card also allows you to edit and study your footages more in-depth. And this is just the tip of the iceberg…
You can do even more!
As a cool plus now, you can produce high quality home movies too!
All you need is a free PCI port where you can install your CCTV card. These cards offer many advantages, easy installation, low cost, pop-up alerts, IP address block and integration with other devices such as POS, ATM and so on.
Let us look at a simple way to install a CCTV DVR card
There are loads of CCTV DVR cards in the market and some of them are very cheap. You can even buy one for just GBP50.00. I don't want to comment too much about these cards.
Nevertheless, I would recommend Geovision cards or Avermedia Cards. Geovision cards have been in the market for a very long time and have proven to be good quality.
Installing the CCTV DVR card
Read the instructions and requirements in the DVR card and also check the supported mother board. Companies keep introducing new features to their products and it is advisable to buy the latest version.
Here are the steps of instalment:
Keep your computer manual and operator manual handy. Switch off the power for safety precautions.
Remove the housing/casing of the PC. Keep your screws safe for later use.
Connect the pc power 4 pin's cable to DVR card power pin.
Put the DVR CCTV card into the empty slot in the computer and make sure it is firmly fitted into your PC mother board.
Once you have installed, assemble your PC back to normal. Tight all the screws and fit the casing.
Once it's done, reboot the system by inserting the DVR card disk.
Wizard will tell you that the new device is Multimedia Video Controller and you have got two options: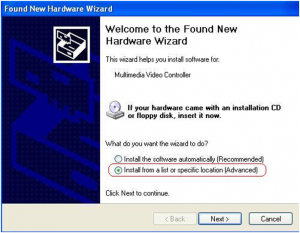 7. Locate the disk to install the software. Most DVR card softwares have not passed Microsoft Windows Logo testing so when you get the following screen just click continue anyway.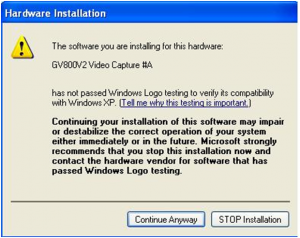 Once it's done, go to device manger to check whether you've configured the system correctly. Now you are ready explore your CCTV DVR card.
Now you can get deeper into CCTV Technology
F R Joseph Anton regularly runs CCTV Installation Courses. With us, you can become a qualified CCTV installer in days. Get on board with us. Learn about our CCTV Installation and Maintenance Courses here.