How to install an eye ball dome CCTV camera?

Eye ball CCTV cameras are very popular among domestic and commercial CCTV installation projects. The main advantage of an eye ball CCTV camera is it can be easily mounted and adjusted. There are vandal proof and indoor use eye ball CCTV cameras and vandal proof and infrared eye ball cameras are often used in commercial projects. Let us see how easy to install an eye ball camera.
Emmanuel is installing a vandal proof IR dome camera at a commercial site. First you need to understand different components in an eye ball CCTV dome camera.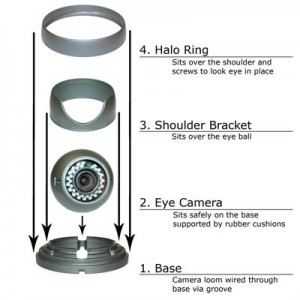 There are four parts:
Base
Eye camera
Shoulder bracket
Halo ring
Step-1
Install the base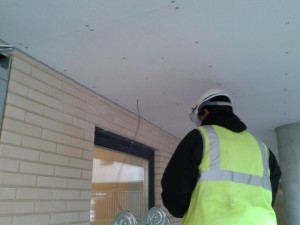 Install the base securely, screws should be fixed properly.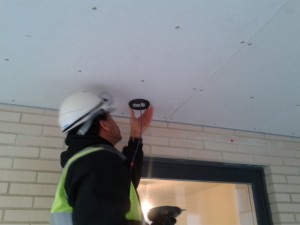 Step-2
Feed the wire through base and the termination of BNC and DC lead can be left in the ceiling. If it is not a ceiling, you can use deep base eye ball camera or use an IP66  junction box.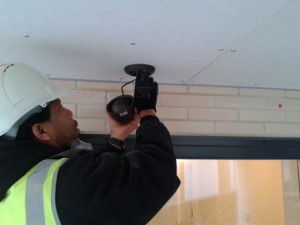 Step-3
Now, halo ring and shoulder bracket should be sent together.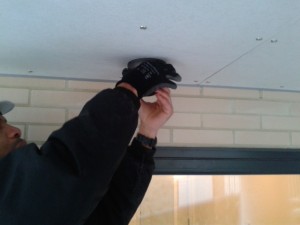 Step-4
Keep tightening the Halo ring and adjust the shoulder bracket.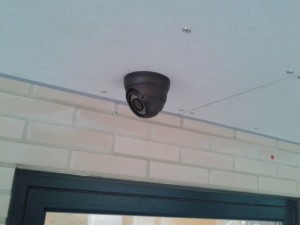 Job done! eye ball dome camera is installed.
Become a CCTV engineer! join our CCTV installation course. 3 days practical course will prepare for a successful career in CCTV installation. Call us now on 02083201445 or drop us a line at sales@cctvdvrsystem.co.uk