Finding a job in CCTV/Alarm Installation
Stanislav Clecovchin – CCTV Technician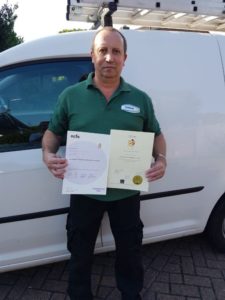 I come from Moldova, I worked as a security and fire alarm installer in Moldova. When I moved to the UK, I couldn't find a job in fire and security.
I worked in many construction related companies, and after I met Ferdinand, he guided me to the right path.  I did CCTV and Intruder Alarm courses with Cube and I was able to get some assistance in finding a job and preparing for job interviews.
I thank Cube for all the support given to me. Cube certificate in CCTV & Intruder Alarm – Level 3 certainly gave me the upper hand in my job interview.  
I now work as a security engineer, I wish I had known about Cube a lot sooner. Many thanks to Ferdinand, and I would definitely recommend Cube.