CCTV Installation Training Courses
Cube Award in CCTV Installation – Level 3 qualification
Course fee: £564.00| 3 Days | Max. 8 Candidates (Please call our office for current course price or visit course page)
CCTV Installation Training Courses – This CCTV installation training course provides participants with the knowledge and skills necessary to work in the security industry. As there is an increased demand for CCTV jobs, many skilled workers such as electricians, plumbers, security guards and many have started pursuing a career as CCTV installers. However installing a professional CCTV system is not that simple. Our CCTV installation training courses are designed to meet all challenges in modern day CCTV market. This 3 days practical CCTV installation training will give you a solid understanding about how to install a CCTV system works in real world.
Participants
The course is designed for anyone who wants to pursue a career in CCTV installation. As CCTV is highly related with electric installation, we not only teach about CCTV installation, we also highlight about the electrical calculations which you apply in designing a professional CCTV system.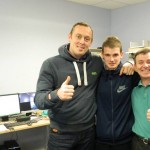 What matters as a course provider?
As a leading training centre for CCTV installation training courses, we provide a complete package for you to start a career in CCTV installation. We offer a single and well-designed course to give you wider understanding about CCTV UK and CCTV rest of the world. Our course covers areas such as voltage drop in CCTV installation, CCTV designing, lens calculation, hard disk calculation, practical installation, brief about IP CCTV cameras, wireless cameras and much more.
Our motive is simple, we want every student to have a complete idea about CCTV designing & installation at the end of our 3 days CCTV training course.
We believe that our students' success is our success. Below student's testimonial page explains it very well, we work with companies wider selection of construction and electrical companies to offer professional CCTV consultancy services.
What is stopping you?
You are invited to come and see us at Cube Training, 2 Veridion Way, Erith, Kent DA18 4AL. Please call us for appointments.
0333 006 4005 / 077 244 19413
Next step?
Become a professional CCTV engineer in 3 days! join our next batch.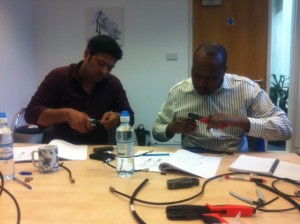 Call us now on 0333 006 4005 or 077 2441 9413
---
The course was very informative, Justin is competent to put what he has learned into practice and feels safe that has the knowledge of knowing that he has you as a continued support. He could not have done this without the course. by Director Linda Smith. 1st Action Kent
"I have to say that the whole course, from the beginning to the end, was interesting and so informative. Now we have started installing CCTV systems" by Steve. Portnalls Group
I learned a lot of useful skills and knowledge, the course was fantastic. It gave me an opportunity to increase my practical knowledge I have already known, reinforced by a professional, I would definitely recommend this course; it was well organised and professionally managed by Ferdinand" by Abiola Ifayomi. INTENSE SOLUTIONS LIMITED
"The course was practical and very useful. The trainer was outstanding and provided us with a step by step practical experience in CCTV installation & maintenance." I have joined a new company as a trainee CCTV engineer and looking for a bright future by George. Lazerbeam London