CCTV Installation Company
Are you looking for a CCTV installation company?
We provide professional CCTV installation service to commercial and domestic market. We are a Kent based company serving customers from London and Kent. please talk to our friendly installation team, we can help you to decide the right CCTV system for you.
We have been installing CCTV cameras since 2003 and served some of the leading companies in the UK.
Highly Qualified London CCTV engineers
Our CCTV engineers are equipped to work on CCTV jobs all over London and Kent areas. With years of experience in installing CCTV, Intruder Alarm & Access Control, we're always happy to help you out with your security requirements. Are you looking for a CCTV installation company in London, look no further than www.cube-security.co.uk
No job is too small or too big for us,whatever the job might be, don't hesitate to call our engineers at 03330064005
Looking for a Reliable CCTV installation company?
We have highly qualified and experienced CCTV engineers ready to respond to any CCTV, Intruder Alarm or Access control jobs. We offer you a minimum of twelve month guarantee with on all of our CCTV jobs, so you've got peace of mind.
Some Of Our Satisfied Clients
Our reputation as a market leading CCTV installation company is built on our customers track record.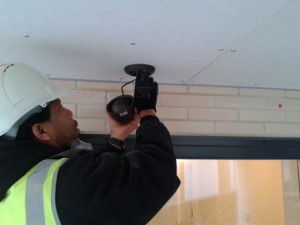 No technical jargon's – We will provide you with simple and clear quote.
No hidden charges – Our rates are fixed, competitive, and you don't pay anything extra.
Get a FREE No obligation quote
Please call us on 03330064005 for a FREE quote. We are happy to answer all your questions about CCTV systems.