What is a PTZ camera and why should you
know about it?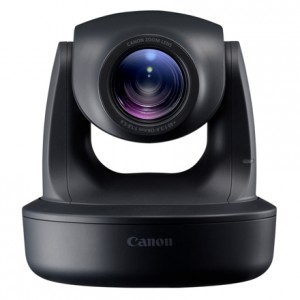 Pan, tilt and zoom cameras are useful for a variety of purposes in security. Often referred to as PTZ cameras, these units are mechanically controlled to enable to user to gain a range of views and perspectives from the same camera unit. The user has the ability to pan the camera (move left and right), tilt it up and down and to zoom in on part of the image. This is often done with a joystick for ease of use, although other software applications can be employed to achieve the same results.
PTZ for larger spaces
PTZ cameras are typically used in larger spaces where detailed or multiple imaging would be useful. Large shopping centres or city centre surveillance units are often PTZ cameras, whereas smaller spaces such as offices or corridors in blocks of flats probably wouldn't need them.
What are the biggest benefits of PTZ cameras?
There are a number of advantages to using a PTZ camera in the right situation. As already mentioned, their primary application is for covering a large area which a fixed camera would be too limited to cover adequately. Many PTZ cameras are pre programmable with 'tours' which means they can be scheduled to focus on several different areas at preset intervals. For example, they could look at a lift for one minute, then a shop front, then a walkway and so on.
For security teams PTZ cameras are incredibly powerful. If a suspect is identified, they can be tracked and followed much more closely than with a fixed camera system. The zoom function can also record vital information and in some cases can present clear enough images to be used in court, making them an essential choice for big retailers or shopping centres who are focussed on loss prevention.
The only disadvantage, however…
One disadvantage of a PTZ camera is that it will only record what the operator is pointing it at. This means that if the operator is looking at a particular area and an incident occurs outside of this field of view, the camera could potentially miss the whole thing. A fixed camera would usually have been designed to capture all the area, all of the time and therefore would not have missed the incident. As well as this, the image quality on a PTZ camera can be poor in comparison to a fixed unit. This is because the CCD sensors on the PTZ cameras have to be smaller to accommodate the gears and motor mechanisms, so the image quality suffers slightly because of this.
Service costs are to be considered too
Because the PTZ camera is a motorised device, the servicing requirement and cost can be much higher. The gears and motors can wear out and will eventually need replacing, so the cost of this renewal should be factored into the decision to purchase a PTZ camera.
Video storage also needs to be considered, as most surveillance units will only record when motion is detected but with a PTZ camera every time the camera is moved, motion will be detected and the recording will kick in. For this reason, additional image storage space may be needed, so again this is a cost to factor into any decision.
In conclusion
In most applications, a PTZ camera is used in conjunction with a network of fixed cameras. This means the fixed cameras will monitor the area constantly and then the PTZ camera can be used to focus in on incidents or areas of interest. A surveillance operative should be in situ at all times to make the most of the PTZ cameras functions.
Learn with us
Feeling urged to learn a new trade? Our CCTV installation courses focus on practice and can be completed in only 2 days. Learn about our current CCTV installation courses here.