Alarm Installation Course
It is every one's dream to identify a constant income source. Alarm industry in the UK has seen a dramatic growth in last few decades. This is due to the technical advancement in Alarm products available in the UK market and increasing anti social behaviours. Home owners love the idea of securing their property and loved ones when they are not physically there to protect them.
Because of this increasing demand for Alarm installation, more and more electricians have turned into alarm installers and looking for an institution to provides insights in alarm installation.
Arif Mohammed electrician from Birmingham enrolled on Alarm Installation Course from F R Joseph Anton Limited, London. Arif spent 3 days in London learning about various techniques involved in designing, installing and maintaining an alarm system. The course was designed to give insights of alarm installation for anyone who wants a career in alarm installation.
Once completed the course, Arif was determined to pursue a successful career in Alarm Installation. He advertised his new service to existing customers and he started getting sales leads from his existing and new customers. Arif remained in touch with tutor Ferdinand for technical advice.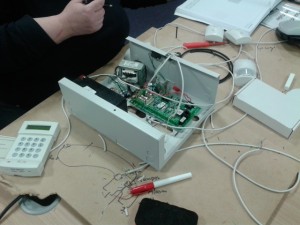 Below are some of Arif's projects
8 camera installation in a house with 12 zone alarm installation in Cambridge
4 camera installation in an off license
8 CCTV camera installation with remote viewing facility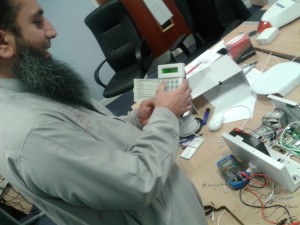 What Arif have to say about us?
The course contained almost all the information to install an alarm system. When I started the course had no technical information and now I can install an alarm system with confidence